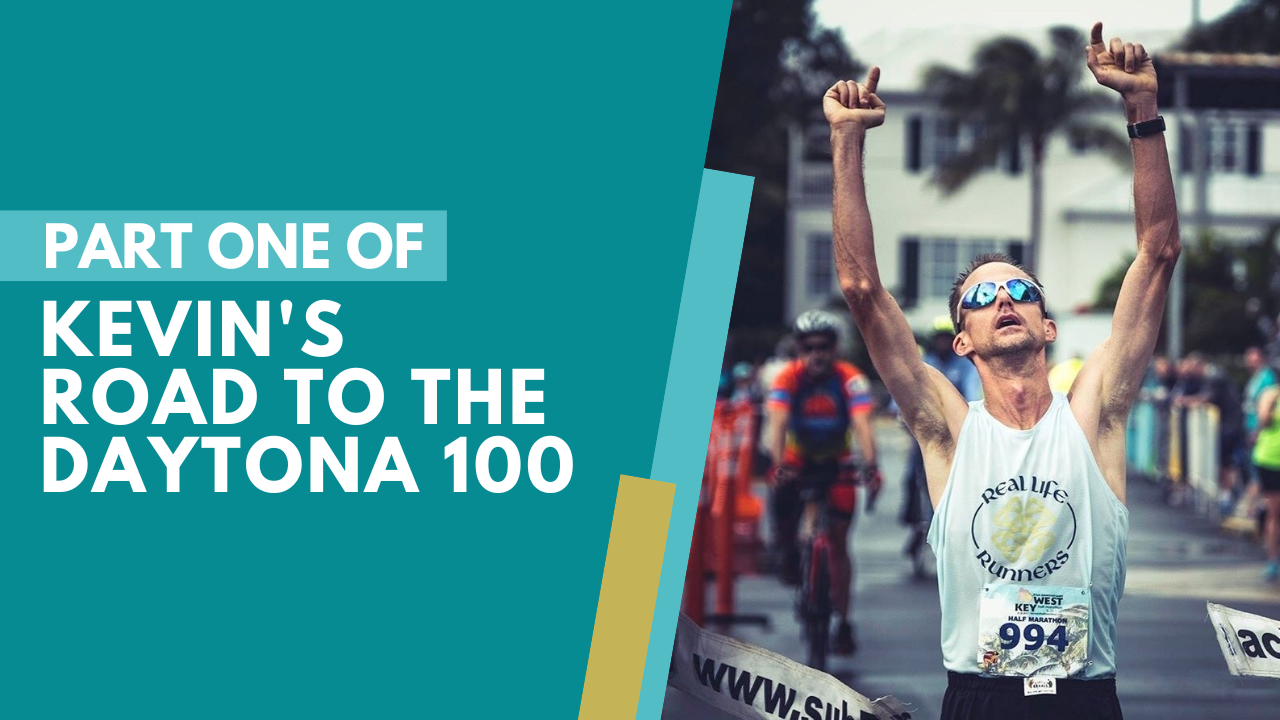 Kevin's Road to the Daytona 100 - Part 1
Nov 14, 2023
What does it take to run a 100-mile race, and how can such a feat contribute to a cause worth fighting for? These are the questions we explore in our latest podcast episode, which follows our co-host, Kevin, on his journey to conquer the Daytona 100.

Kevin's journey is not just about running a 100-mile race; it's about pushing personal boundaries, developing mental resilience, and raising awareness for a cause close to his heart - epilepsy. November is National Epilepsy Awareness Month, and Kevin's decision to run the Daytona 100 during this time is a testament to his dedication to this cause.
Sponsor Kevin's race here

Training for an ultra-race like the Daytona 100 requires an extraordinary level of physical stamina and mental tenacity. In the podcast, Kevin discusses the importance of having a robust base before embarking on ultra races. He shares his goal of clocking 200 miles monthly for a year and the evolution of his objectives throughout his training cycles.

Beyond the physical training, the podcast also highlights the significance of strength training in preparing for an ultra-marathon. Potential issues that might surface during a 100-mile race are discussed, underlining that the journey to the finish line is not just about running, but about managing and overcoming challenges along the way.

A significant part of training for such a demanding race is learning to manage the mental and emotional toll it can take. Kevin shares his experiences and strategies for managing fears and maintaining mental fortitude during the race. His tale is a testament to endurance but also empathy, and the way he combines these two aspects makes for an inspiring and compelling story.

The episode also provides practical insights into the logistics of preparing for an ultra-marathon, from hydration strategies to weather preparation. It emphasizes the importance of training at different times of the day, preparing for various weather conditions, and troubleshooting potential issues that may arise during a 100-mile race.

Kevin's journey to the Daytona 100 is an inspiring example of how endurance running can be about more than just physical fitness. It's about pushing personal boundaries, overcoming challenges, and using the platform to raise awareness for a cause that matters.

This podcast episode provides a unique and insightful look into the world of ultra-running and the journey of one individual using his passion for running to make a difference. Whether you're a seasoned runner, an aspiring ultra-marathoner, or someone interested in how physical challenges can be harnessed for a greater cause, this episode is a must-listen.
If you'd like to sponsor Kevin's race, any amount is appreciated! Click here to donate
Enter your email address to get weekly episodes delivered to your inbox plus tips on how to become a physically and mentally stronger runner!
Don't worry, we won't blow up your inbox. We just want to send you some great info to help you in your running journey. We hate SPAM, and we will never sell your information, for any reason.