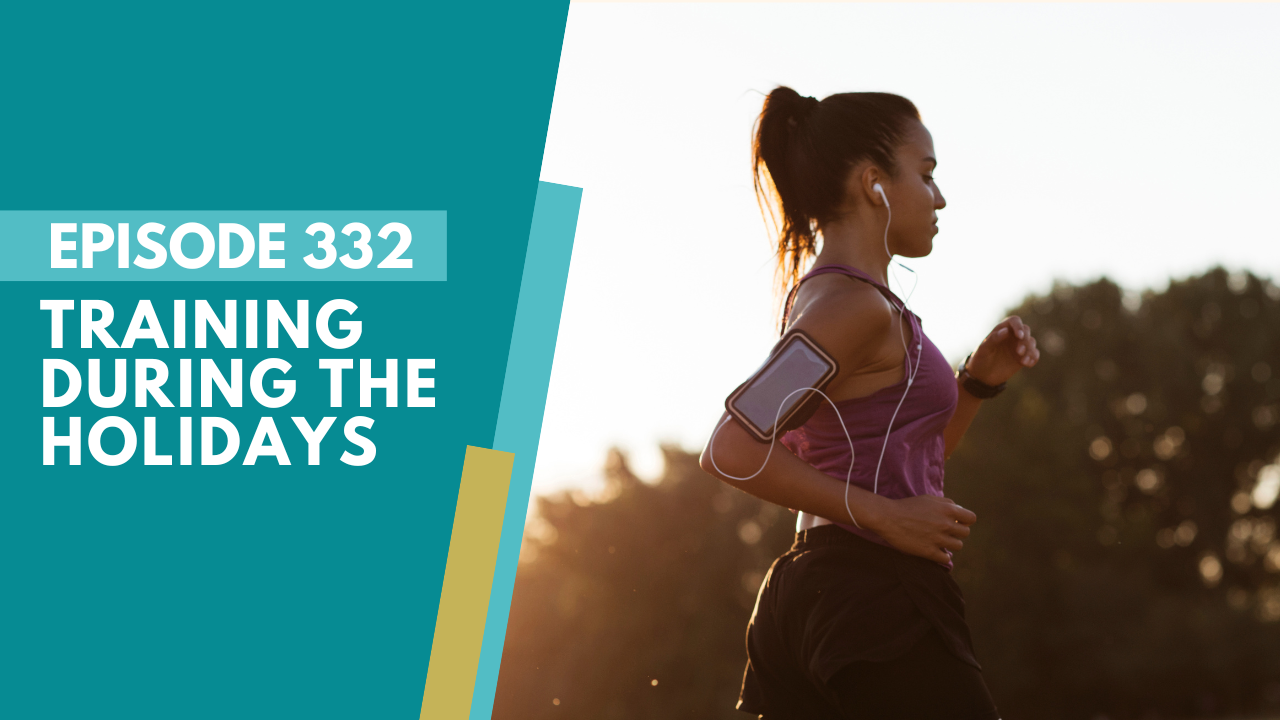 332: Training During the Holidays
Nov 10, 2023
The holiday season can be a busy time, and it's easy to lose sight of our health and fitness goals. Now that it's November, it's time to start looking ahead to plan and set ourselves up for success.
Two of the biggest mistakes we see runners making when it comes to the holidays:
1. Not having a plan so they just try to workout when they "have time". We all know how busy this time of year can be. Don't try to find time. Make time.
2. Trying to stick to their plan rigidly and getting mad when they have to adjust. Things are going to come up. Be ready for them so you can be flexible and adjust your training if necessary.
Maintain Your Health and Fitness Goals During the Holidays with These Three Tips:
1. Set clear intentions: Whether you're trying to improve your personal best or simply enjoy yourself, it's important to have a clear goal in mind. Prioritize your training if your aim is to beat your personal best. If you want to enjoy the holiday festivities more, consider setting a goal to complete the race without time pressure. Just make that choice consciously so you can feel good and ditch the guilt.
2. Plan Ahead: Don't just wait for free time to show up. Instead, plan your workouts in advance, taking into account your travel days and family gatherings. Be realistic about your schedule and put your workouts in your calendar like an appointment with yourself. Treat it the same way you would any other appointment and don't just skip it.
3. Be adaptable: Things don't always go according to plan, and that is alright. If you're feeling overwhelmed, adjust your workout routine accordingly. Consider taking an effort-based approach to training rather than focusing on pace. Make sure you get enough rest and recovery so that your body can benefit from your training.
Remember, the holidays can be stressful in many ways, so prioritize your mental health and well-being. Keep on rockin' and rollin' through the holidays! If you want help, send us a DM!
Enter your email address to get weekly episodes delivered to your inbox plus tips on how to become a physically and mentally stronger runner!
Don't worry, we won't blow up your inbox. We just want to send you some great info to help you in your running journey. We hate SPAM, and we will never sell your information, for any reason.